7 common purchasing mistakes to avoid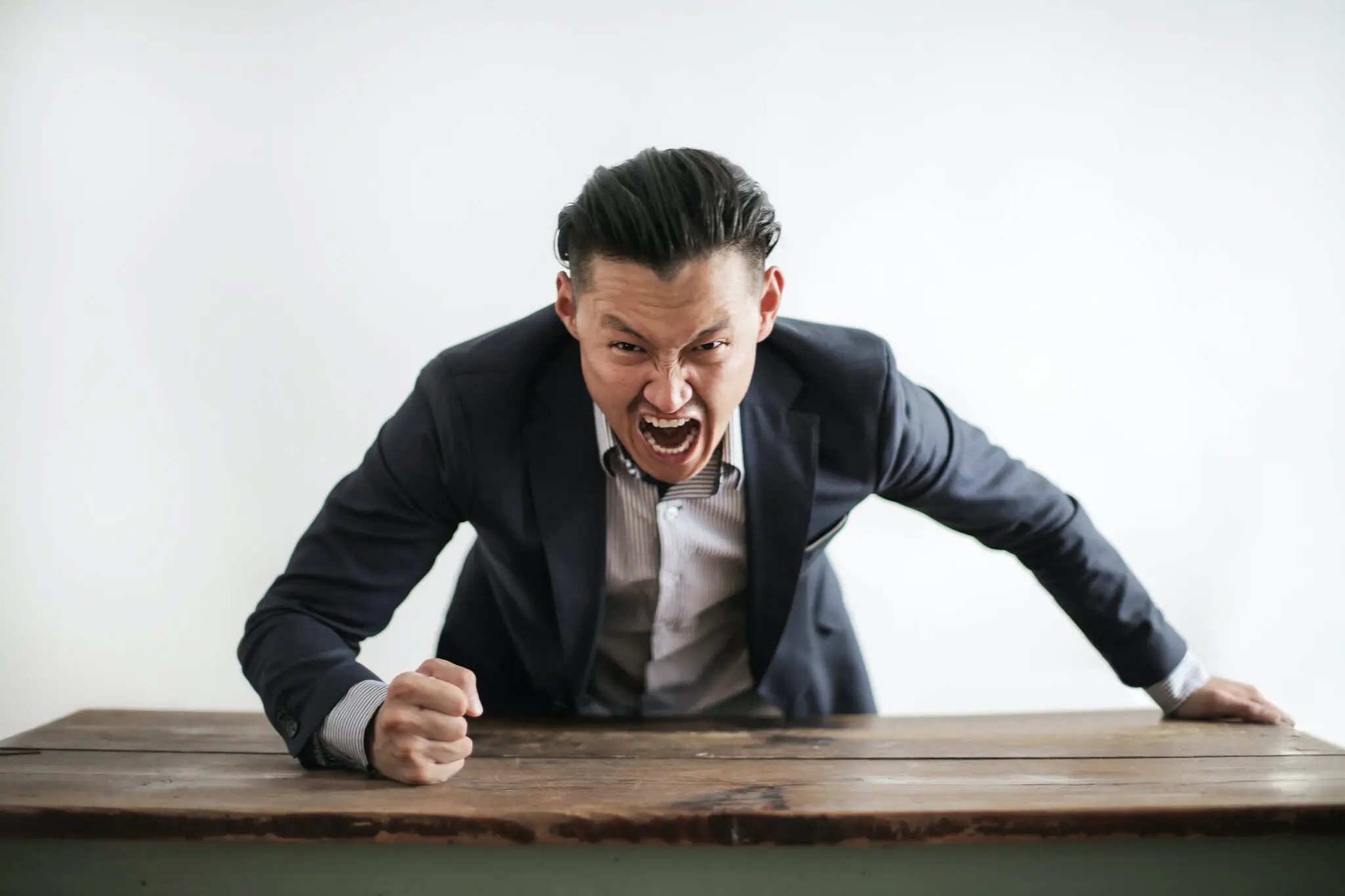 Purchasing and supply issues can be costly, and even more so in these times of crisis. The proportion of uncontrolled purchases can account for up to 30% of the amount of purchasing gains to be achieved.
These losses are inevitable if nothing is done by companies faced with purchasing management problems.
Duplicate orders, damaged deliveries and missed delivery deadlines are examples of errors that are all too common.
But don't panic! It is possible to control these risks. The best way is to identify internal problems and know how to solve them, before they occur.
In this guide, we'll take you through seven key mistakes to avoid, and how you can solve them.
Not having a clear and visible purchasing policy
Let's start with the basics. Every company may have a different way of placing orders, but every business goes through the purchasing process at some point.
This means that there is always a more or less defined purchasing procedure. However, if nobody really knows it, uncontrolled purchasing is inevitable.
These uncontrolled purchases can have several negative consequences for the company: duplicate orders, unnecessary expenditure, orders for products already in stock, but above all: no follow-up and no concrete history of what has happened.
It's therefore essential to establish a purchasing policy that's clearly defined and accessible to everyone.
How do I define a purchasing policy for my company?
A company's purchasing policy defines the guidelines for all its spending. It provides a clear understanding of the company's purchasing policy, indicating the procedures to be followed and the criteria to be respected.
In short, there are several basic elements to be defined.
Authorized types of purchase
Validation flows for each company department
Authorized purchase amounts
Persons involved in the purchasing process
Other elements can be included, such as the criteria to be respected when selecting a supplier, and the definition of the company's global strategy on environmental and innovative and responsible aspects.
This document is the company's roadmap for achieving its strategic objectives within a defined framework.
Purchasing works with suppliers on a daily basis. These suppliers are strategic for the company: sales are driven by product quality and delivery times.
Of course, it's not these 2 elements that make up the strength of a product sold, but they do enable a company to stand out from the competition.
That's why it's so important to keep track of each supplier's situation. The ultimate goal is to work only with quality partners. Without supplier performance monitoring, there is no real leverage for the company.
How can I assess my suppliers' performance?
You can establish different monitoring criteria for your suppliers. Each company may have different criteria depending on their activities. However, there are a few statistics to track that are common to all:
Non-conformity monitoring: Does my supplier deliver products in line with orders placed, or are there problems? Does this recur?
Trackingdelivery times: Does my supplier deliver on time, or is he late?
Establishing Responsible Purchasing criteria: Does my supplier take environmental and social criteria into account in the way they do business?
Monitoring prices: Does my supplier raise prices often? Does he keep his prices reasonable over time?
As for the frequency of monitoring, this again depends on each company. A monthly follow-up is already a first step.
Failure to define clear budgets
Many companies set budgets at the beginning of the year, but these budgets are not always known to everyone, or even really respected. They are often not in line with the department's real needs, due to a lack of investigation into the year's requirements.
If a company doesn't define clear budgets for purchasing, there can be overspending and financial inconsistencies.
How do I define my company's budgets?
To define clear, consistent budgets for your company, you need to:
Bring your teams together at the start of the year
Define your department's strategy and objectives
Gather everyone's needs in order to achieve these objectives
Of course, these objectives must be achievable, and budgets must remain consistent and in line with the previous year's budget.
Don't put several suppliers in competition with each other
One of the most common mistakes a company can make in purchasing is to select the first supplier found. This is very common in companies that have not really established a purchasing strategy, and often have urgent purchases to make. This shows a lack of anticipation and planning.
This practice has a huge impact on company performance, and leads to overspending. There's a risk of paying too much for an inferior product or service.
How can I put several suppliers in competition?
It's important to consult several suppliers to find the best offer, as this allows you to compare the different prices and qualities of products or services. It also allows you toevaluate the different options available and choose the one that best suits your business.
First of all, you need to have the most precise vision of the requirement. Knowing every detail is important, so you can select the most suitable supplier.
Then you need to carry out what's known as "supplier sourcing": a search for different suppliers who meet the company's needs, and who respect the criteria set out internally.
It's not necessary to interview a dozen suppliers, as this takes more time, and you'll also need more time to analyze the offers received. If your sourcing is effective, a competition with 3 suppliers is reasonable.
When you receive offers from different suppliers, it's important to compare them. You can do this by using a matrix to weight the various criteria: gather the most important information about the requirement, create a list with the various points and give them a score. 3 criteria are often taken into account: price, quality and delivery times.
You'll then be able to compare each of the bids you receive with the scores you've given them.
All that's left to do is select the offer that best matches your requirements.
Avoid having several suppliers for your strategic purchases
This error correlates with error no. 2: failing to monitor your suppliers' performance. Supplier monitoring is a crucial step in purchasing management.
First of all, you need to know your company's purchasing categories. Some purchases are more strategic than others. This can be defined using Pareto's law: 80% of the total purchasing budget concerns 20% of the company's purchases. These purchases, known as "Type A" purchases, are those that are essential to the smooth running of the company.
This means that if there is a problem with an order concerning this type of purchase, it can jeopardize the entire supply chain, and therefore the company. A non-conforming delivery, a late delivery or a significant price increase is a real danger. This is why it's so important tohave several suppliers who can provide you with these strategic products or services.
How do you find several suppliers for the same product?
The same applies as for error no. 4: you need to source new partners through competitive bidding. Establish criteria for rating the bids received, so that you know the quality of each supplier. Once you've evaluated your suppliers, all you have to do is sort them by score
This gives you a ranking of your sources of supply, so you can be on the safe side if your supplier fails you. This ranking may change over time, depending on the marks awarded in your supplier performance monitoring.
Don't negotiate or create contracts with your suppliers
In these uncertain economic times, with the slowdown caused by the COVID-19 pandemic, the Ukrainian crisis, material shortages and rising raw material costs,negotiating with suppliers is more crucial than ever. If you're a small business owner, sourcing from a variety of suppliers can present challenges such as limited cash flow and vulnerability to late payment.
A good relationship with suppliers means working together over time. All too often, companies fail to forge partnerships with their suppliers, leading to unforeseen events (price increases, longer delivery times, stock-outs, etc.).
How do I negotiate with my suppliers?
First and foremost, focus on strategic suppliers with whom you wish to forge ties. Partnerships are worthwhile when you have high order volumes with some of your suppliers. Negotiating a long-term contract has several advantages:
Get the best possible purchasing conditions
Obtain advantageous rates by committing to annual order volumes
Negotiate longer payment terms
It is important to negotiate certain terms to enable you to limit unforeseen events. This partnership must be a win-win situation: the supplier secures a customer over time, and in exchange gives youbetter purchasing conditions.
Making hasty purchases
Hasty, last-minute purchases are a common challenge for start-ups and fast-growing companies. It's also a common mistake in any business that doesn't have a clear purchasing management process.
When a business is launched or undergoing rapid growth, decision-makers generally want to ensure that everything is ordered on time to meet demand. This often means bypassing crucial steps in the purchasing process.
Making emotional decisions and rushing to buy a product or service can have serious long-term consequences. For example, cash flow problems can arise when purchases get out of hand, and the company's revenues can't keep up with the unexpected spike in spending.
How do I plan my purchases?
Set up a purchasing process to avoid unexpected expenses. Here are a few things you should include in your procedure:
Employees must

create a purchase requisition

for all company needs.
Managers review and approve (or reject) all requirements.
The employee makes the purchase and submits the invoice.
Finance verifies invoices through automatic reconciliation with the purchase order
To speed up purchasing, you can automate the purchasing process by creating a workflow in an expense management platform such as Weproc.
Avoid purchasing management errors with Weproc
Purchasing problems can arise at any time, regardless of the processes in place. Situations such as inflation and employee fraud are inevitable. Be prepared for the unexpected, knowing that no amount of planning can mitigate all the risks associated with purchasing problems. One way to stay prepared is touse purchasing management software like Weproc. Our customizable approvals help you avoid duplicate purchases, detect discrepancies and protect against unexpected expenses.
With our supplier and catalog management function, you have a single view of supplier performance, and important information is centralized. Real-time, customizable budgets enable you to track spending, adjust projections if necessary, and forecast the impact of specific purchases on budgets before approving them
Want to learn more about our procurement management software Weproc? Contact us or request your free 15-minutes demo below!
Weproc is a SaaS software specialized in digitizing the procurement process of companies. From purchase requests to supplier invoicing, through the validation process, Weproc is designed to simplify the purchase management of SMEs and mid-sized companies by centralizing all purchase-related activities.